Where to find veggie products?
Nowadays, big retailers like Tesco, Kaufland, Albert, Lidl and others offer quite a wide range of items with the green V-Label, from plant-based milk products to vegan steaks and pizzas.
Fresh fruit and vegetables can also be found on local markets. You can check out the list of Prague markets in our article.

We also have great news for those who appreciate high-quality plant-based alternative to meat products – and, in particular, for those who are familiar with the Ukrainian brand of vegan products Vegetus. After the full-scale invasion began, Vegetus moved their manufacturing from Kharkiv to the Czech Republic. Now, their products can be ordered at their official website or via Rohlik delivery, where you can also find other options for plant-based products.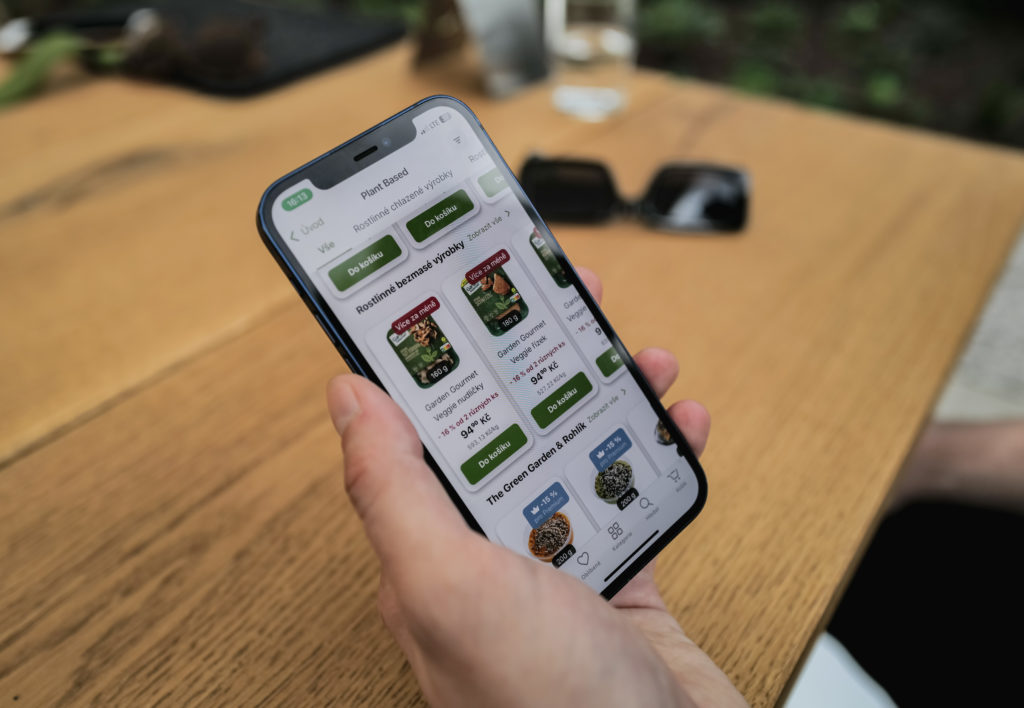 Do you see veganism as much more than just a diet? In the Czech Republic, you will find many stores that focus on sustainable cosmetic or fashion products. For example, the Biooo store offers a wide range of vegan decorative cosmetics, household cleaners and other eco products. If you're wondering which beauty companies don't test their products on animals, check out Leaping Bunny's official list of certified brands. And as far as fashion is concerned, the Etik Butik store offers several types of vegan shoes and other ethical clothing.
On a hunt for a gastronomic experience?
Are you in the mood for a typical Czech food? Or do you crave spicy Indian specialties? The good news for vegans and vegetarians is that many Czech restaurants offer meat-free versions of local as well as foreign delicacies. In Prague, visit Bistro Střecha, Moment Bistro and Maitrea. You can also explore VEGALITÉ in Brno, Green Bar in Olomouc, or Satyr Bistro in Plzeň.
Apart from traditional restaurants, there are various buffets where you pay for food by weight. Vegan and vegetarian bistro chains of this types include Dhaba Beas and Loving Hut.
Veggie festivals to visit
There are various veggie festivals that take place regularly in the Czech Republic. In Prague, we recommend visiting one of Europe's largest open-air vegan events on the Vltava embankment – the Veggie Náplavka. You will find a wide range of plant products there, but you can also attend interesting lectures by animal rights activists or join an animal rights initiative yourself. During winter, a similar event called Veggie Vánoce takes place. In Brno, it's worth visiting Veganfest, an event that is usually held yearly in March.
Useful links
Vegan fighter is one of the largest and most interesting Czech vegan portals. You can find out more about the upcoming events on their Instagram page.
ProVeg is an international organization dedicated to raising awareness of food choices and helping people replace conventional animal products with plant-based alternatives.
Veggiezone is a community website for all vegans, vegetarians, and dieters.
Veganství is the one of the largest Czech public Facebook pages for the vegan community.
Vegan.cz is a portal with vegan recipes, articles about veganism and instructions on how to become a vegan.
Veggies Abroad provides you with vegan guides around the world.
Do you have more tips for vegans or vegetarians? Share them with us!