Living in a green city
Do you know that Prague ranks among the greenest cities in Europe? More than 50% of the city is covered by parks, gardens, and other greenery.
My personal favourite is Letenské sady. The park has one of the most captivating panoramic views on Prague and it's quite spacious. I would recommend that you grab a coffee or tea somewhere in Bubeneč and take a walk through the Letná Park to Čechův most. On your way, you may find many instagrammable spots and then arrive straight to the beautiful Old Town of Prague.


Talking about Bubeneč, there is another great park to visit – Stromovka. I guess it's one of the best places to have a picnic with not that many tourists around. By the way, it's the largest park in Prague so far. Stromovka is also called the Royal Game Reserve because it was established in the thirteenth century as a game reserve for the nearby summerhouse. You may even encounter some animals here, including beavers, otters, and herons. For kids, there is a unique playground Kaštánek with reinforced concrete sculptures which were constructed more than 50 years ago by a sculptor Olbram Zoubek and his wife Eva Kmentová.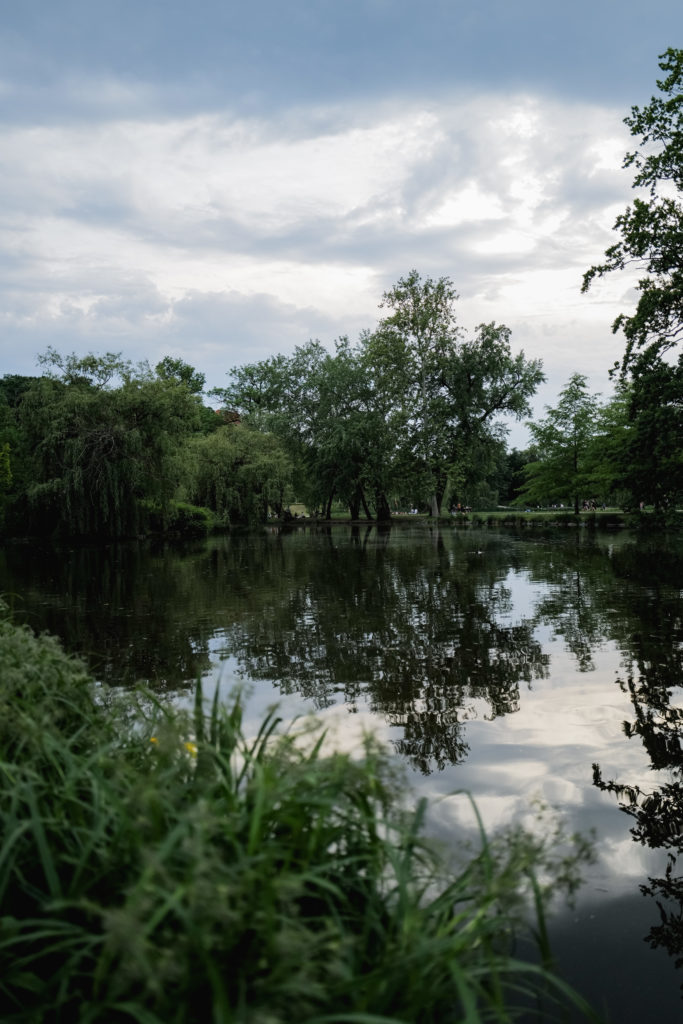 We also fell in love with the Vinohrady neighborhood. You should certainly visit Grébovka (Havlíčkovy sady), which offers a unique view on Prague through the vineyards and has many spots which reminded me of the romantic Italy. In my opinion, Grébovka is the ultimate best location for a first date or even for a marriage proposal – for example at the Grotta Artificial Cave. After a long walk, you can relax and have a glass of wine while enjoying the charming view.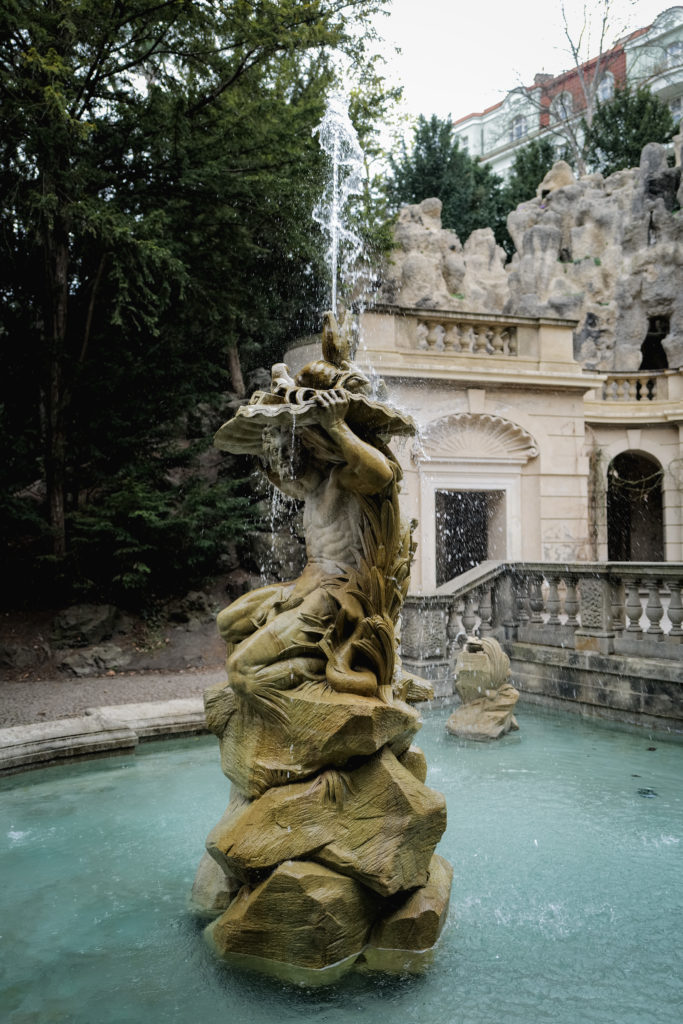 Another place I'd like you to know about is Divoká Šárka. The most amazing thing about this place is that it doesn't look like a typical park. On the contrary, it looks like a wild forest with mountains made for hiking – all located within Prague. It has some pleasant and long pathways suitable for walking. We will always remember the first time we'd been to Divoká Šárka – we encountered a deer.

Prague has a lot to offer when it comes to parks and gardens, so it's time for you to find your favourite ones.
My favourite part always and forever: food
I can talk about food for literally forever. Since I've started to travel abroad and explore food from different countries and cultures, it has become my hobby and one of my biggest passions. What I love about Prague from the gastronomic perspective is that the city not only offers food from various cuisines, but also very original representatives of these cultures.
Let's start with the bakeries because "ain't no day without bread" is my motto. In my opinion, the best bakery in town is without doubt La Forme. You can find it at two locations, but I prefer the newly opened bigger one at Krkonošská, with a gorgeous green backyard. The second place goes to Kro. Kro is not only about bread, but they also offer great coffee, and they have two locations where you get to eat their delicious food. Check it out cause it's truly worth it. Last but not least – Artic bakehouse. They have three different locations, and my personal tip is to go to the one on Újezd, 11. Why? Cause you can order a croissant, a hot sandwich made from their sourdough bread, or a flat white and walk through the beautiful Petřín Gardens straight to Malá Strana and the Prague Castle. You could also start with a breakfast at Café Savoy. The concept of the place is inspired by Viennese old cafes. But a small tip from my own experience: don't forget to book a table!