Why did you choose to move to the Czech Republic?
We have known our host family before through my husband's work. Anatoly, my spouse, works for a Czech-Austrian company, and that's where he met Kamil. They have been friends for a long time. We have actually visited Opava before, three years ago. As soon as the war started, Kamil called Anatoly and offered his help. Kamil and Kamila insisted that we should leave Ukraine. All we had to do was cross the border to Slovakia, and they would help us from there. We left on the 24th of February, then we spent one week in Vinnytsia, a city in the west-central Ukraine, and crossed the border on the 2nd of March by feet through Uzhhorod. We stood at the border for six hours, the wind was blowing hard and it was terribly cold. To be honest, it was very similar to a war movie. I was standing there, shocked, with two children, trying not to lose anyone. We took turns going to heating centers because the temperature was so low.
This is the second time you have escaped from a war. In 2014, during the Crimean crisis, you left your hometown of Slovyansk, a city in the Donetsk region of Ukraine, right?
We left Slovyansk when Russian occupiers took over the city council. At the end of April 2014, we decided to spend two weeks in Crimea. We used to go there for holiday every year. But this time, it was no longer peaceful in Crimea, so we changed our plans. Eventually, we ended up in Kharkiv with our friends. Anatoly had to go back to work and see his parents back in Slovyansk. He went on his own, stayed there for two weeks and then he told us that we couldn't come back home because it's not safe anymore. After a while, my husband's company moved to Kyiv, and so we moved too. While our hometown was under occupation, we were living in the capital of Ukraine for three months. But we were terribly depressed there, and really wanted to go back home to Slovyansk. We waited until the city was liberated and all the streets were cleared so we could finally return.
In comparison to 2014, was it easier or harder to leave now? Before, it was possible to move to a safer place within Ukraine, but this time the only way out is to go abroad.
It was more difficult the second time. This was a very hard decision to make, but we had to go because of our children. Anatoly stayed in Vinnytsia – he has a job there, and it keeps him going. We thought we would all wait and stay there so the whole family could stay together, but as the recent attacks showed, no place in Ukraine is safe right now.
Are you trying to escape the news and media stories? Or is it impossible to simply ignore the events, even for one day?
Every single day starts with the news. I don't scroll through them all day long, I usually only check the notifications in the morning and before going to bed. But many of my friends are still in Ukrainian cities right now, and it is necessary to be aware of the current situation.
Are you staying in touch with your husband Anatoly? Is there a chance he's going to join you in Opava?
We are always in touch, but we haven't seen each other for over three months, so it has been very difficult. Still, our children's safety is the priority, therefore we can't go home. And my husband is not allowed to join us in Opava either since it is forbidden for men of conscription age to travel abroad due to the martial law. Of course, I would love for our family to reunite again.
Most refugees head to Prague, the capital of the Czech Republic. How welcoming was the small city of Opava?
When we arrived, people helped us with everything. The documents, school for my children, household arrangements. Boys joined the local Montessori school just four days after our arrival. Kamila and Kamil have welcomed us as members of their family, which we're entirely thankful for. As far as the state support is concerned, I receive social benefits for myself and my children on monthly basis. It is the same amount for every Czech city. Getting temporary protection was not problematic either.
Are there many Ukrainian refugees in Opava?
Yes, quite a few. Opava has a community shelter for refugees from Ukraine, about 200 people live there. There are mostly mothers with children. Recently, I met the mother of my former classmate here, that was very surprising.
Have you experienced any intolerant behavior in Opava, or are locals mostly understanding towards refugees?
I haven't noticed any intolerance among adults, but many children don't understand what's really going on in Ukraine. Sasha, my older son, came across some negative attitude. Kids of his age can be cruel sometimes. I talked to his teacher, and she explained the situation to her students. Things have improved a bit since then, but now it's holidays, and the children don't want to go out and play with Sasha. These situations occur because of the language barrier, although Sasha is already doing great in Czech.
How challenging is the language barrier in Opava?
I've met many people who only speak Czech. It's quite easy to communicate with the family we live in – they know English and Russian. In our school, two teachers speak Russian too. A teacher from Kyiv, who lives here in Opava, came to visit us and study Ukrainian and math with Sasha. And the boys get a lot of help with learning Czech from Erna, Kamil's mother.
What about schools and educational programs in the Czech Republic? Was it difficult to find one?
When we arrived, there were four free spots at the local Montessori school for the children from Ukraine. In general, there were a lot of benefits for the refugees: free judo classes, drawing, horseback riding. Sasha attended a 4-day summer tennis camp which was completely free.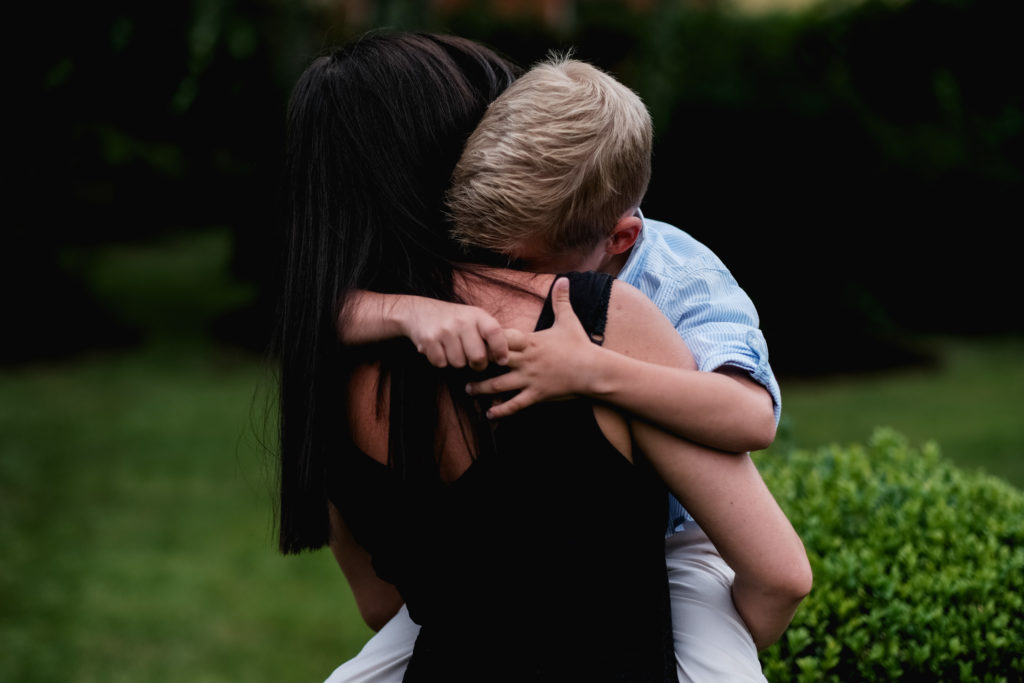 How difficult has it been for the children to adapt to the new environment?
To be honest, it was easier for the boys than for me. The children learned how to communicate in Czech quite quickly, went to school and enrolled to sports classes. We watch Czech cartoons and fairy tales on Netflix and they both understand them very well. Vanya joined the swimming course at the Montessori school. Sasha signed up for judo, and he likes it here even more than in Ukraine. He has already participated in judo competitions here in Czechia, and even won the third place. However, the boys still miss their home and friends from Ukraine.
You and your sons have become fans of the basketball team BK Opava. Is that something that boosts your relationship with the new city as well?
Sasha is a big fan, he hasn't missed a single game last season! He already has a scarf and a T-shirt with the logo of BK Opava. Vanya likes the atmosphere of the game too. And of course, it makes the connection with our new city even stronger.
Is there something specific you like about Czech people and culture?
I like that Czechs are very friendly and welcoming. And I'm crazy about the older generation! They really know how to enjoy life. Kamila has an amazing mother. Her name is Eva, she's 82, but she still goes out with her friends to enjoy a glass of wine or a cup of coffee. Sometimes both at the same time. Kamil's mom is called Erna, she is a noble and elegant lady. She's so gorgeous, I would even say aristocratic! In the best way.