St. Nicholas Day
St. Nicholas Day is the first winter holiday in both Ukrainian and Czech culture. St. Nicholas was born in the city of Patara on the Lykia peninsula, which is the territory of present-day Turkey, and was the only son in a prosperous, deeply religious family. Nicholas's parents died before the boy turned eighteen and the young man inherited a considerable fortune. After that, he would bring food, warm clothes, and toys to poor people's homes. He did this mostly at night, so that no one would notice him. However, after a while, the residents found out who was doing the good work. To thank him, they elected Nicholas as their bishop.
How do people celebrate St. Nicholas Day in Ukraine? First of all, it should be said that Ukrainian children love and eagerly anticipate this holiday, because for them, it usually means one thing – when they wake up in the morning of December 19th, they find a gift under their pillow! However, in western Ukraine, this tradition may be slightly different. There, parents place shoes on the windowsill, in which the obedient children then find gifts. If the kids were naughty and did not listen to their parents, they may get a lump of coal as a symbol of punishment.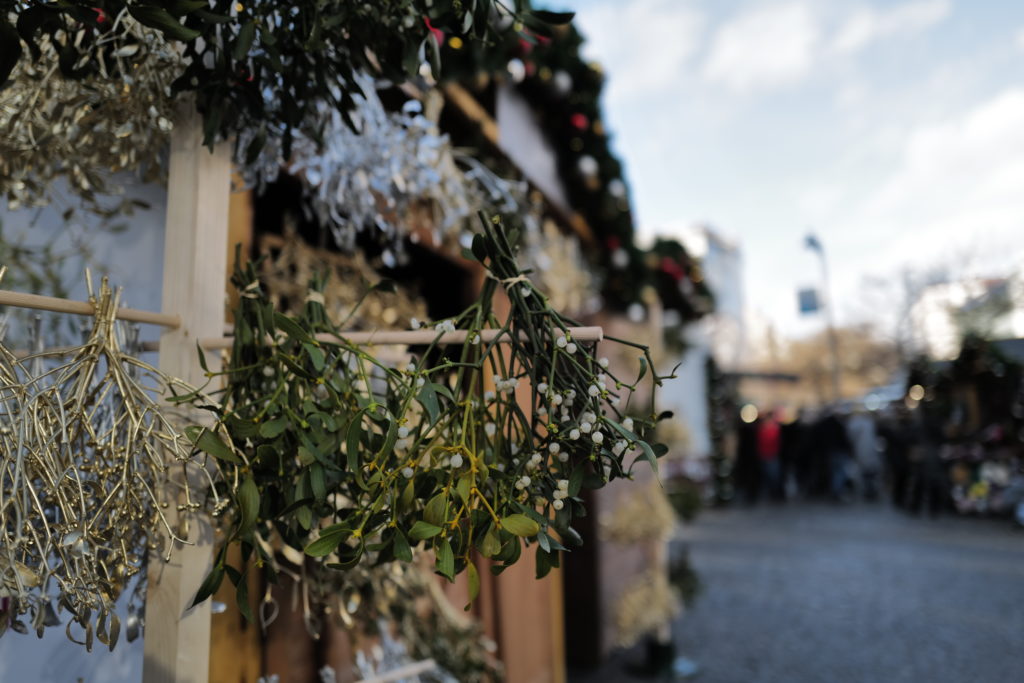 In the Czech Republic, the St. Nicholas Day is celebrated in the evening of December 5th. If you walk the streets during that time, you may see three figures in costumes – the St. Nicholas (the leader of the group who looks a bit like Santa Claus), an Angel (representing the good) and a Devil (representing the evil). When they encounter children, they often ask them or their parents whether the child has been good or naughty that year.
In this interaction, each character plays a different role. St. Nicholas encourages children to be obedient, the Devil may threaten to take the naughty kids to hell, and the Angel usually soothes the children and stands up for them against the Devil. When approached by the characters, children can sing a song or recite a short poem to get a reward – usually sweets or fruits. In addition, parents also give small gifts and sweets to their children, typically putting them on the window or hiding them somewhere in their home. Similarly to the Ukrainian tradition, naughty children may also receive coal or raw potatoes.
Christmas
In Ukraine, Orthodox Christians celebrate Christmas on January 7th according to the old Julian calendar, while Catholics ­­celebrate on December 25th according to the Gregorian calendar. Most Ukrainians prefer to celebrate the holiday in January. Christmas traditions start with a 40-day fasting period called the Nativity fast, which is supposed to purify the soul and the body. During this time, Ukrainians give up certain foods, such as meat, eggs, or dairy products, but fish is mostly allowed.
Ukrainians traditionally celebrate the Holy Night on January 6th. Based on the number of months of the year, or, according to another version, the number of apostles, Ukrainians cook 12 fasting dishes and kutia. Kutia is a traditional Christmas dish made from boiled wheat, poppy seeds, honey, walnuts, and raisins. Kutia is often made at home by mothers and grandmothers, but it can also be purchased in supermarkets or ordered in cafes. On Christmas Eve, it is common for godchildren to bring kutia to their godparents and receive gifts in return.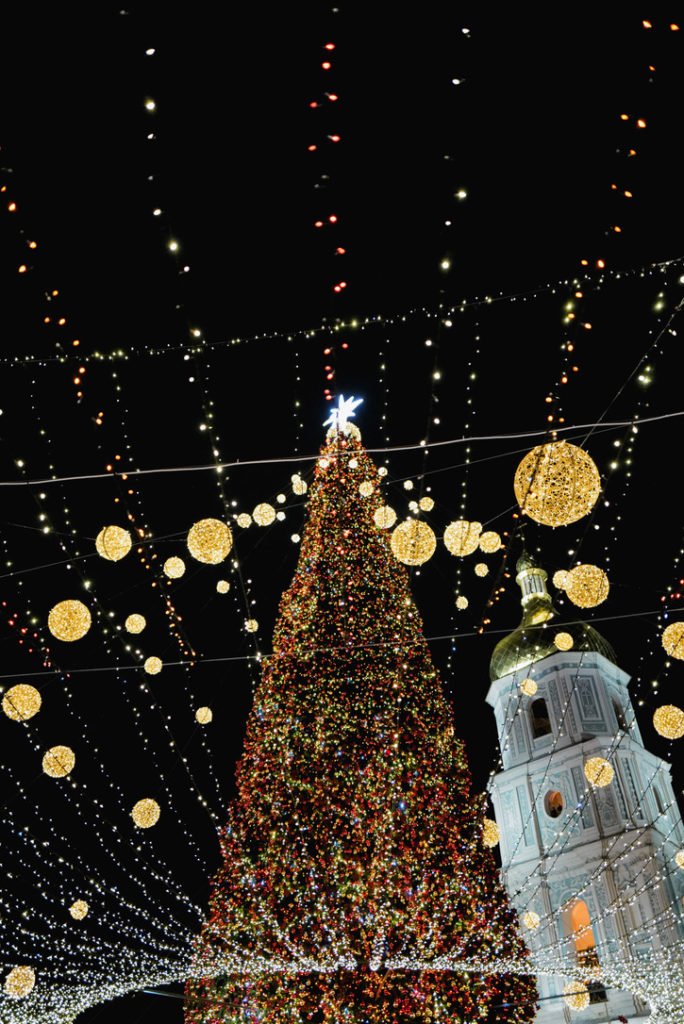 Carols are another important tradition for Ukrainians. Children travel from house to house on Christmas Day and sing to their neighbors, receiving sweet gifts in exchange. Usually, children gather in groups and go out caroling with a star in their hands, sprinkling grain on their neighbors' doorsteps to invite a good harvest.
In the Czech Republic, the main event is the Christmas Eve, which falls on the 24th of December. During this day, families spend time together and, in the evening, they gather for a Christmas dinner, which usually consists of a fish soup, a carp and a potato salad. Some families buy a living carp a few days before Christmas, keep it in their bathtub and then kill it on the Christmas Day, which is why you might see large vats with carps in front of supermarkets around Christmas time.
During Christmas Eve dinner, a carp scale is placed under the plate for money and abundance. Subsequently, the scale should be carried in the wallet to attract wealth in the upcoming year. As for the potato salad, it is common for Czech families to have friendly disputes about whose salad is the best, as each family's recipe is slightly different. In the past, Czech people often fasted throughout the Christmas Day or only had some small meals, such as kuba, which is mostly made of hulled grain and mushrooms. Nowadays, people often eat vánočka, a sweet plaited bread with raisins, or cukroví, small sweet pastry that can be made from many different types of dough and with many sorts of fillings.
After the Christmas Eve dinner, families gather under their decorated tree, open their gifts, listen to Christmas carols or watch TV – around Christmas time, Czech TVs tend to broadcast many well-liked movies and fairy tales. Families also cut an apple to see what the next year is going to look like. If they find a star inside, the next year is going to be full of health and happiness, but if there is a cross or a worm, it signifies death and health issues. At midnight, religious families go to church for the traditional Christmas mass.
New Year
On December 31st, Ukrainian families usually decorate their Christmas trees with toys and garlands. In the past, Ukrainians also decorated the Didukh ­­– a straw sheaf which represented the common ancestor and the connection between generations. As the old year ends, the streets of different Ukrainian cities get decorated, and the main squares become adorned with Christmas trees.
In the evening, people usually meet at the family table, or gather in the city center under the Christmas trees, drink, and celebrate together. There is also a tradition of watching the president's greetings 15 minutes before midnight. Fireworks were also a part of New Year's Eve celebrations until recently – they were banned after Russia began military operations in the east of Ukraine after the occupation of Crimea in 2014. At midnight, people make a wish, believing that in the upcoming year, their desires may come true.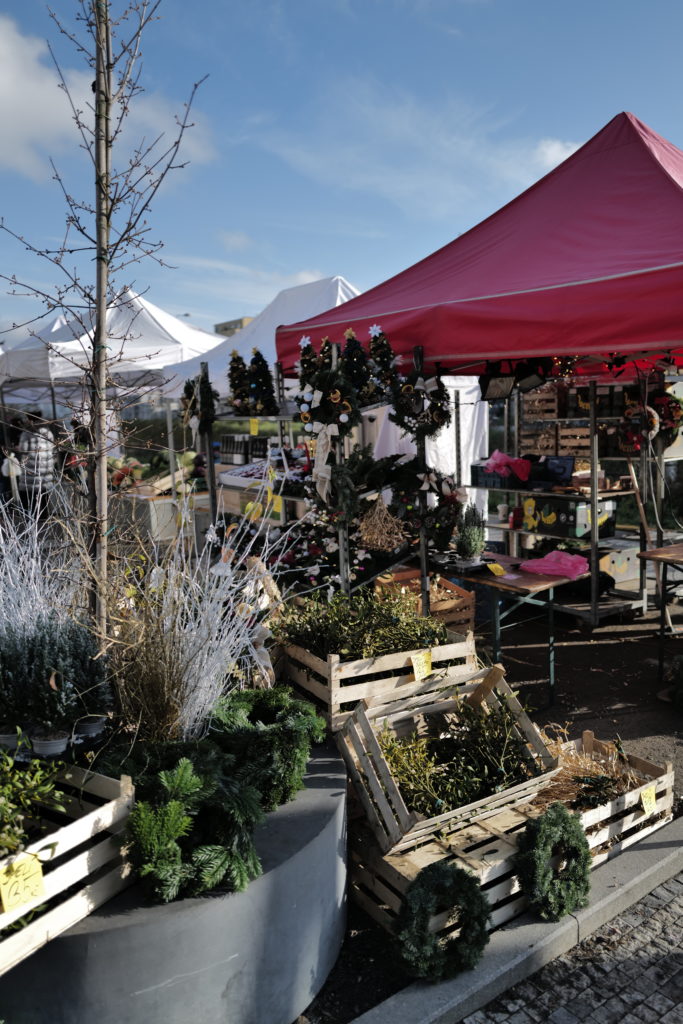 The New Year may be celebrated twice in Ukraine. On the 13th of January, Ukrainians traditionally celebrate the Shchedryy Vechir (Generous Evening) or, as it is popularly called, the holiday of Malanka. On January 14th, the Old New Year comes, also named the holiday of Basil. Unlike the modern New Year, the celebration of Malanka and St. Basil's Day is famous for its folk rituals, beliefs, and rich history.
The Malanka holiday includes a festive dinner consisting of kutia, pies, varenyky (dumplings), sausages, and mlyntsi (pancakes). All meals are meant to be generous and very filling, but cooking fish is considered a bad omen because happiness can then swim away from home like a small fish. On Malanka, Ukrainians not only eat delicious food, but also perform various rituals. Girls try to discover their fate, and young men dress up as folklore characters and animals, such as Koza-Malanka (Goat-Malanka). Some costumes can weigh up to 100 kilograms!
After getting all dressed up, people go from house to house, express good wishes to the owners, and entertain them with songs, dances, and humorous skits. This custom is called "leading Mаlanka." Children also perform a Shchedrivka ­­– a song or a poem with wishes of happiness and health – and receive sweets or small money in return.
On the next day before dawn, young men, once again dressed as folklore characters, usually go to the crossroads to burn Didukh, a traditional straw charm which represents the spirit of the ancestors. They jump over the bonfire, which should cleanse their spirit after communicating with the evil powers on the previous night. After that, people begin to sow grain, which should attract prosperity, happiness, and a generous harvest. To see the traditional celebration of Malanka, visit Western Ukraine. The biggest Malanka celebrations are held in Krasnoilsk – a village near the Romanian border.
In the Czech Republic, the New Year's Eve signifies the end of winter festivities, even though many families keep their Christmas tree until the Epiphany holiday. In the past, the 31st of December was the day of cleaning the house, as people wanted to start the new year with a clean slate. Nowadays, it is usually the day of big celebrations. People meet with their friends, throw a party, observe (or fire) fireworks and drink. They also often make resolutions for the upcoming year.
The day after the New Year's Eve is believed to be a symbol of what the entire year is going to look like, so people should try to avoid arguments, carry a lot of money in their wallets and make the most of the day. On the other hand, traditions say that people should not be cleaning their apartments on the 1st of January, hang their clothes or sweep their floors, as they may accidentally sweep luck out of their house. On the 1st of January, Czech families eat a special lunch consisting of lentils, which signify money, fried egg, which is a symbol of new life, and pork, as pigs symbolize luck. Eating fish, poultry or "fast meat", such as rabbits, is also considered to be risky – it may make the luck run, fly, or swim away from you!
And how do you celebrate your holidays?