Fundraising for actors and musicians
In March, a fund was set up to help Ukrainian citizens who work in the cultural field, and who could no longer practice their profession due to the war. It was initiated by INTERGRAM and it successfully raised over CZK 310,000. In cooperation with the international organization SCAPR, INTERGRAM then sent the money to artists from Ukraine. If you missed the initiative and you'd like to help in a similar way, you can choose one of the current public collections. You can also support artists through Czech crowdfunding platforms, such as Donio and Hithit.
Concerts and festivals
The number of events in support of Ukraine that took place throughout the spring in the Czech Republic would be hard to count. The first to react to the situation were the Lucerna Music Bar with its benefit Kulturní infuze, or Palác Akropolis, which organized a concert Rap pro Ukrajinu. You may have also supported Ukrainian artists by purchasing tickets to festivals such as Rock for People or Metronome Prague, which introduced Ukrainian bands including Kazka and Tvorchi. Visitors of summer festivals had a chance to help in a similar way too. The profits of the tenth annual classical music festival Procházky uměním will go to support Ukrainian artists. An overview of festivals that take place across the country this year can be found on the GoOut network.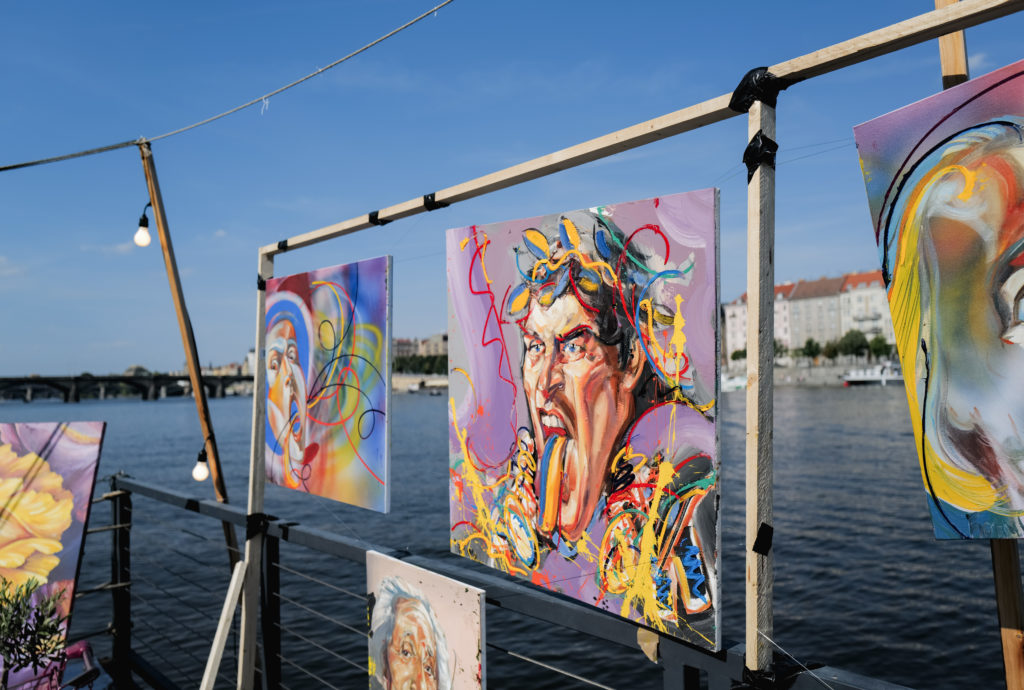 Support for music authors
In the Czech Republic, the authors' protection union, also known as OSA, focused on music composers and their family members. They supported artists who lost their jobs through a charity fundraising event, in which they managed to collect a total of CZK 621,400 to help 28 authors and their families. You can also continue to contribute to the public collection for authors, artists and their family members who have become victims of armed conflicts.
Help via Ukrainian and Czech fashion designers
Instead of dresses, they sew balaclavas for soldiers defending Ukraine. Some Ukrainian fashion designers had to adjust their production to help their country. Forbes magazine offered an extensive overview of the Ukrainian designers and independent brands like 91LAB, Bevza, Katimō and others that certainly deserve your support. By the way, Czech designers like Cindy Kutíková, or brands such as BeWooden are also involved in the recent charitable efforts.